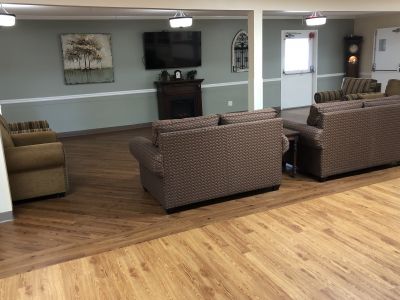 Cotton Point Living Center is a beautifully remodeled facility with a small-town, country atmosphere.  Under new ownership since 2016, this 98-Bed Medicare and Medicaid Certified Skilled Nursing Facility provides all of the amenities while focusing on each individual resident and their needs.  We offer short-term and long-term stays along with many other services and amenities.  
Our staff here at Cotton Point Living Center strives to provide a friendly, home-like atmosphere for our residents and their families and we take pride in providing high quality healthcare.  Families can rest easy knowing that their loved one is getting top-notch care in this family friendly environment.  
Special Announcement 
We are also proud to announce our:
All Male Memory Care & Dementia Unit
This wing is designed to give family members peace of mind over the traditional mixed units.